Yorkshire Garden Designer has taken part in plenty of flower shows in the past.
In the dim and distant past, we got Best in Show at the Harrogate Spring Flower Show but more recently, we got Gold in 2011 and 2012.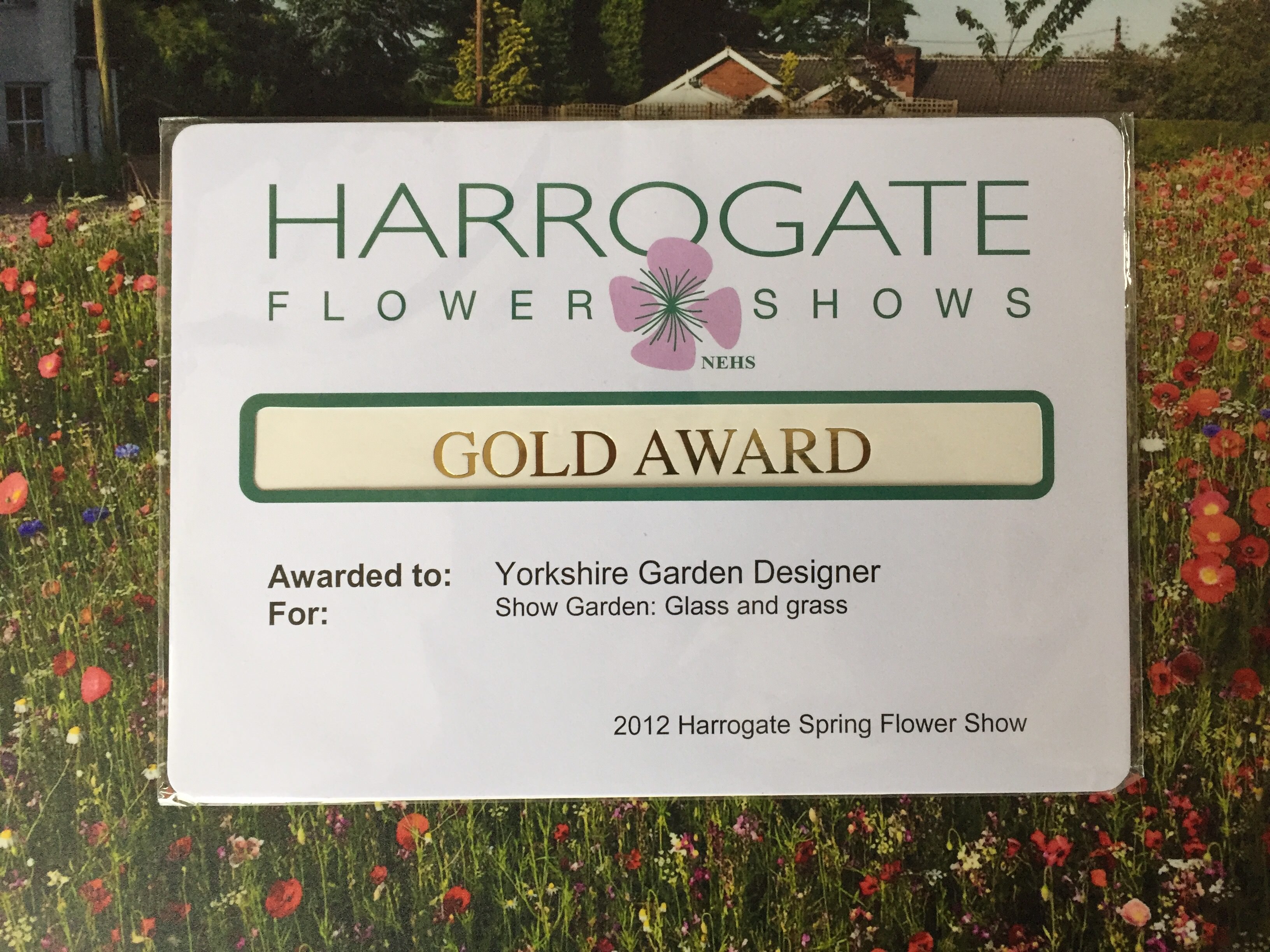 We've also got a Silver-Gilt at the Chelsea Flower Show in 1997 but that was in the dark ages and no photos survive!